Utah Joins States In Effort To Reduce Consumer Debt, Interchange Fees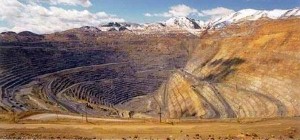 Utah became the 18th state to join an ongoing antitrust lawsuit against the nation's largest credit card companies late last week.

The states say Visa, MasterCard and American Express have engaged in practices that prevent merchants from encouraging consumers to use credit cards with lower fees.

Proponents of a change in this regulation say this could eventually lead to lower prices in retail stores for customers who use credit cards with lower fees, Utah news provider Deseret News reports. This could help consumers who are struggling with debt and other adverse effects relating to the current economic downturn.

"The three credit card companies have such a high share of the market that merchants cannot afford to refuse their cards and they have no practical choice other than paying the higher fees," said assistant attorney general
David Sonnenreich, who represents Utah in the suit, the news source reports.

Since the U.S. Justice Department took up the lawsuit in October, Visa and MasterCard have both reached an outside settlement. However, this measure has yet to be approved by the courts.

American Express, on the other hand, says it intends to fight the lawsuit.



Timely articles written by the Editors at DRC