Retail Sales Rise; Consumers May Use More Credit Cards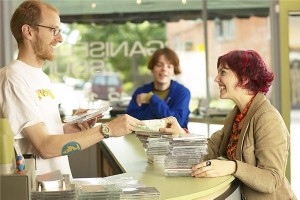 The U.S. Commerce Department recently announced retail sales rose 0.4 percent during the month of March.

Other sub-sectors saw slight improvements, as retail and food service sales rose 0.8 percent, and gasoline transactions rose 2.6 percent. The study found that gas purchases made up approximately 10 percent of sales in the retail sector.

Motor vehicle sales were down, and March's numbers are 1.7 percent lower than the previous month.

"Two years after the worst recession in generations, our economy is strengthening and businesses are hiring again; today's numbers are another sign of continued growth," said Gary Locke, U.S. Commerce Department secretary.

Locke added many Americans are feeling the weight of rising gas prices, and these burdens show how the United States needs to improve transitions to clean energy.

Though the numbers in March are not huge improvements, it may show that consumer confidence is rising. Because of this, consumers may start accruing more credit card debt, as they begin to use their accounts frequently.



Timely articles written by the Editors at DRC

New government regulations in place for consumers in need of debt relief for credit cards and other unsecured debts.