Credit Card Offers Double In 2010, New Report Says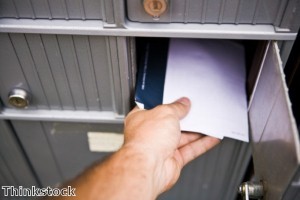 Despite consumers' recent aversions toward using credit cards for purchases, market research firm Synovate is reporting that new offers from lenders doubled in 2010 over their 2009 numbers.

According to the company's recent Mail Monitor report, the number of credit card offers rose to 2.73 billion, up from the 1.39 billion observed a year earlier.

"The proverbial wheels of the credit engine are being greased once again," says Anuj Shahani, director of competitive tracking services for Synovate.

This means many subprime borrowers are being sent new credit card offers, even those who may have been shut out of the system due to a charge off or extended delinquency in recent years. However, for these borrowers, these offers often carry high interest rates and a number of annual and even monthly maintenance fees that could pose added financial risk.

Credit card companies are also sending new credit card solicitations to younger consumers, many of whom may not even be legally able to use the products. Synovate predicts credit card offers will rise in 2011, as lenders attempt to convince consumers to carry more debt.



Timely articles written by the Editors at DRC