Stocks Reflect Investors' Skepticism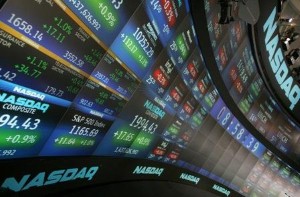 Despite Senate's resolution to raise the debt ceiling on August 2, stocks still experienced declines, according to the New York Times. The three main indexes were down more than 1 percent, it said.

Before the agreement was reached around noon, stocks dipped as investors studied data that showed a drop in consumer spending. Since the agreement was reached, investors now will weigh its economic impact and whether it may slow growth, the newspaper reported.

"We get no default, but the bad news is there is a growth trade-off," Miles Zyblock, chief institutional strategist and managing director of capital markets research at RBC Capital Markets, told the New York Times. "They had to agree on fiscal contraction that would weigh on growth."

The Dow Jones industrial average fell 1.2 percent, the S&P 500 sank by 1.5 percent, and the Nasdaq Composite was down 1.6 percent. For the first time since October 2008, the Dow is on pace to hit its eighth straight day of declines, according to CNN.



Timely articles written by the Editors at DRC