Under Credit Card Debt, Consumers Have Options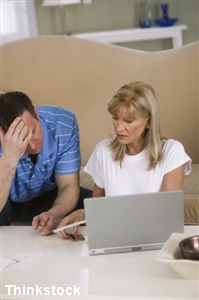 Consumers under the heavy strain of credit card debt have options, according to a recent report.

The Wall Street Journal suggested negotiating directly with creditors. However, many of them are only willing to negotiate on cutting interest rates, waiving fees, or reducing the total amount owed if it means collecting as much as they can. Companies will likely cut or cancel credit under these agreements, which should be asked for in writing.

Consumers can also turn to non-profit credit counselors. Under recent credit card reforms, companies are now forced to provide a toll-free number for credit counseling services on monthly bills, explained the Journal. Counselors can help negotiate with creditors, but usually only for customers who can realistically pay off their debt within five years.

There are also for-profit debt-settlement firms that encourage cardholders to stop paying their creditors and instead save up money so that they can re-negotiate a settlement, a process which can take months or years, the newspaper said.

While consumers may be working to bring themselves out of debt, more credit is being offered. Total consumer credit increased at an annual rate of 0.5 percent in April, according to the Federal Reserve.



Timely articles written by the Editors at DRC

New government regulations in place for consumers in need of debt relief for credit cards and other unsecured debts.