New Service Could Allow Consumers To Meet More Bill Requirements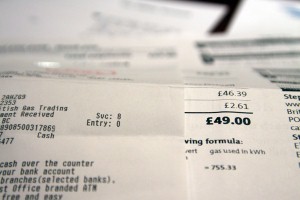 Recently, a number of major banks and credit card issuers have invested in new technology that makes it easier for consumers to check their balances and watch their debt levels on the go.

However, many of these services mandate that consumers use their credit cards, which in turn could cause consumers to take on more debt for certain purchases.

mPayy, a new payment services company, is hoping to fill this void, Business Insider reports. By providing an easy way for consumers to make purchases too small to pay with plastic or utility bills, users of the service could also avoid extra fees that lenders sometimes charge for these transactions.

Conrad Sheehan, mPayy's founder and president, says he sees his business as a way to change the broken model of the credit card system, according to the report. In addition, he says the company offers free person-to-person money transfers, cash back rewards and easier mobile access for those fed up with a large number of screens on their traditional mobile payments systems.

By taking advantage of alternative offers, consumers could find ways to avoid costly charges that may be putting a strain on their monthly budgets.



Timely articles written by the Editors at DRC