Less Consumers Prefer Credit Card Payments Over Mortgages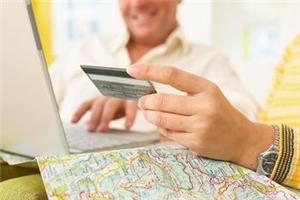 The trend of consumers paying their credit card bills over their mortgages has declined for the first time since the trend began three years ago.

In the fourth quarter of 2010, the number of consumers who paid a credit card bill over a mortgage was 7.24 percent, according to TransUnion. This is lower than third quarter numbers, which stood at 7.4 percent.

"The latest data from our study show that the new payment hierarchy has persisted for longer than many industry experts initially believed, and provides evidence that consumers continue to adjust their payment behavior in response to their economic and personal financial environment," said Sean Reardon, the author of the study and consultant for TransUnion.

When the trend began in the first quarter of 2008, 4.3 percent of consumers preferred this practice, according to the news source.

In addition to this, the numbers of those who were delinquent on their credit card bills and current on their mortgage stood at 3.03 percent, compared to 4.1 percent in the first quarter of 2008.

This is promising for the economy as consumers may be stabilizing their finances, getting out of credit card debt and getting their payments back under control.



Timely articles written by the Editors at DRC

New government regulations in place for consumers in need of debt relief for credit cards and other unsecured debts.