Consumer Confidence Increases In January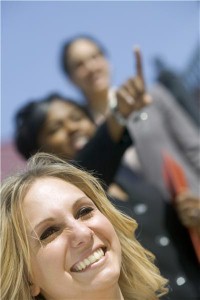 In recent months, there have been a number of signs that consumers are getting their spending and outstanding debt payments under control. Now, these factors are contributing to increased consumer confidence, according to a new report.

The Nielsen Company's Consumer Confidence Index rose in February to 70.4, up from the 64.8 percent observed at the end of January.

"The Consumer Confidence Index is now at a three-year high, due to growing optimism about the short-term future," said Lynn Franco, Director of The Conference Board Consumer Research Center. "Consumers' assessment of current business and labor market conditions has improved moderately, but still remains rather weak."

Further, Franco said that while consumers seemed more positive about the economy during the month, many still worry about the current employment conditions, the report said.

However, consumers seemed more optimistic about these conditions as well. The number of respondents who said jobs were plentiful rose to 4.9 percent, while the percent of respondents who described work as hard to get fell to 45.7 percent.

Overall, the job market remains a concern for many Americans, as having a steady paycheck is one of the biggest factors determining whether they will be able to cut their outstanding debt in the future.



Timely articles written by the Editors at DRC