Consumers Reduce Debt, More Confident In November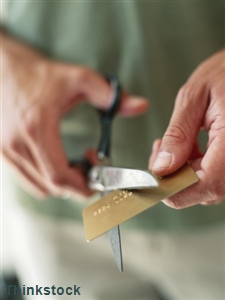 University of Michigan researchers released a preliminary consumer confidence report on Friday, finding numbers at a five-month high.

Americans continued to take steps to reduce their debts, as the board found U.S. revolving credit, the kind used for small purchases, fell for the 25th straight month as of September.

The preliminary November numbers rose to 69.3, slightly higher than economists expected. If the numbers hold up through the month, it will represent a 1.6 increase from October's numbers, which were the lowest of the year.

Expectations for short-term inflation rose slightly from 2.7 to 3 percent. The report cited the Federal Reserve's quantitative easing program, as the principal reason for the inflated numbers. Long-term numbers remained unchanged from October's survey at 2.8 percent.

"What is really needed is a releveraging of the consumer," Christopher Wood, equity strategist at CLSA Research, told the Financial Times. "This is not yet happening."

The Federal Reserve Board cited the additional 151,000 jobs in October as a reason for the first increase in overall confidence since May, according to the Times.

Despite the rise, consumer confidence is hovering near its lowest level in two years.



Timely articles written by the Editors at DRC

New government regulations in place for consumers in need of debt relief for credit cards and other unsecured debts.