Credit Card Debt Still High Despite Decrease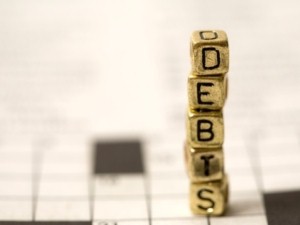 The national credit card debt average is currently $4,284, a four percent decrease from a year ago, but the current state of debt is a worrisome prospect.

San Antonio, Texas, has the highest credit card debt average for a city in the United States, currently at $5,177. This is 20.9 percent higher than the U.S. average.

"While San Antonio has a lower unemployment rate and a more stable economy, our wage earners are at that mid- to lower end," said Jeanie Wyatt, the chief executive of South Texas Money Management to The New York Times. Wyatt added that lower-income individuals usually end up with more credit card debt.

The trend of consumers buying with cash was believed to be happening, many people still do not have the available capital to do it. The Federal Reserve reported that revolving credit went up 3.5 percent in December 2010. This is the first time in 27 months that this number increased.

San Antonio was third in credit card debt in 2009, behind Dallas and Atlanta, according to the news source.



Timely articles written by the Editors at DRC

New government regulations in place for consumers in need of debt relief for credit cards and other unsecured debts.