Still Work To Be Done On Behalf Of Credit Card Users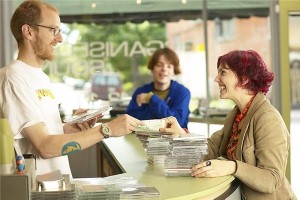 The Consumer Financial Protection Bureau will gain full regulatory power in July, but the Consumers Union wants to see more than what is promised by the watchdog.

A product of the Dodd-Frank Consumer Protection Act, the CFPB plans to enforce new policies that will protect consumers from predatory practices by lenders, according to Madison, Wisconsin, news source, The Capital Times. The CU specifically wants lower card fees, which currently stand at $25 for an allowable fee, and $35 for a repeat fee.

"And the regulation doesn't address the size of penalty interest rates, which we think should be reduced to no more than seven percentage points over the prior rate. Now there's no cap," said Consumer Reports, the official magazine of the CU, according to the news source.

Other demands that the CU wants from the CFPB are requiring credit lenders to fix mistakes faster than the current rate, and act as a mortgage watchdog, to prevent scandals like the one that contributed to the last recession, the news source reported.

The CFPB aims to aid those who are dealing with credit card debt, or are high-risk for the future, by enacting consumer protections that require companies to disclose credit card terms clearly.



Timely articles written by the Editors at DRC

New government regulations in place for consumers in need of debt relief for credit cards and other unsecured debts.