Reducing Debt May Take Hard Work, Years To Achieve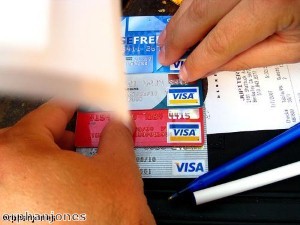 At the beginning of any new year, millions of Americans resolve to achieve debt resolution; however, few are often able to put in the hard work and long hours the task requires.

Often, these consumers may be prone to look for quick debt reduction programs that make big promises or take only a few steps to improve their finances as the months progress.

"There's no magic to financial planning," Tom Korthals, a registered investment adviser affiliated with LPL Financial, who has worked in the industry for 26 years, told The Wyoming Tribune Eagle.

Korthals says the keys to making 2011 a debt-free year for consumers may be as simple as time, discipline, common sense and good research, the news source says. In addition, he says it may take as long as three to five years for consumers to see any results of their new-found work ethic.

Still, many consumers will likely try to right their finances in the coming year. In a recent poll, 35 percent of workers and 17 percent of retirees say their primary financial resolution is to pay off credit card debt, according to recent research by Principal Financial Group.



Timely articles written by the Editors at DRC

New government regulations in place for consumers in need of debt relief for credit cards and other unsecured debts.