CFPB Mandates Credit Disclosure To Denied LendersCFPB Mandates Credit Disclosure To Denied Lenders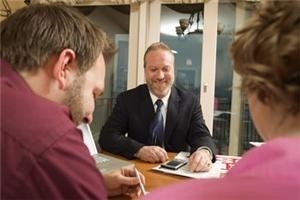 On July 21, consumers who are denied a loan will have an extra layer of protection with a new regulation from the Consumer Financial Protection Bureau. Under the law, creditors who deny an auto loan or credit card must provide the consumer with a free credit report, the CFPB says.

In most cases, the lender is required to provide consumers with an adverse action notice that includes a numerical score - rather than the previous requirement of an annual report - and the four main reasons why they were denied, such as delinquent credit payments, Bloomberg notes.

The requirement is part of the Dodd-Frank Wall Street Reform and Consumer Protection Act, which went into effect in January. Before then, lenders were mandated to provide a credit score when consumers applied for a mortgage, the CFPB says.

Prior to January, consumers would typically buy reports from a credit agency, but the CFPB says the score in those reports wouldn't be the same score lenders used to evaluate creditworthiness. The regulation also applies to risk-based lending, which is the process of determining a person's rates based on his or her credit scores, employment status and other factors.



Timely articles written by the Editors at DRC