Read Terms And Conditions Before Enrolling In Payment Protection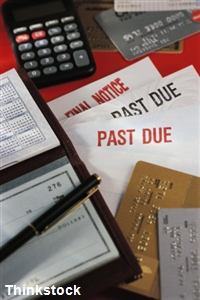 Consumers seeking debt relief from mounting credit card bills may consider enrolling in payment protection programs offered by most issuers, but critics are urging cardholders to read between the lines before signing up.

A recent lawsuit has questioned credit card issuers' use of protection programs, which promise to cover or suspend payments if a cardholders falls on hard times. Chase is currently facing a lawsuit for enrolling consumers into its protection program without determining their eligibility beforehand, according to the Baltimore Sun. One retiree paid fees and program expenses for nine years, only to find out that retirees do not qualify for benefits, the newspaper reports.

"They are rife with exclusions and conditions," Consumer Action spokeswoman Linda Sherry told the newspaper. "It can be so hard for consumers to claim benefits. They have to jump through hoops all over the place."

Reading the terms and conditions of credit card agreements can help consumers avoid deceptive practices and better manage their accounts. Contacting lenders directly to ask questions may also help individuals determine whether certain programs are financially worthwhile.




Timely articles written by the Editors at DRC

New government regulations in place for consumers in need of debt relief for credit cards and other unsecured debts.