Consumers Could Avoid Debt By Comparing Interest Rates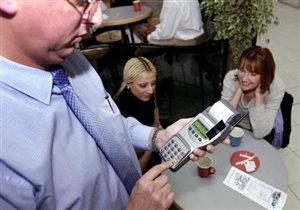 Consumers looking to avoid racking up extra credit card debt this holiday shopping season may wish to negotiate their existing interest rates, a new report says.

By reducing their interest rates, consumers can lower their minimum monthly payment totals and avoid extra charges that may result from not paying their bill in full.

However, consumers may wish to avoid involving third-party interest rate reduction companies, according to a report by Pennsylvania news provider The Morning Call. Both the Federal Trade Commission and Better Business Bureau recently issued warnings about these service providers, finding they could cost as much as $1,000 while delivering results individuals could have achieved on their own.

Consumers looking for rate reductions can instead set up meetings with their banks and lenders, where they have the ability to negotiate rates free of cost, the news source says. Another low-cost alternative is to conduct research on credit cards with lower interest rates.

By putting in the time and effort these alternatives require, consumers can reduce their interest rates, while putting the money they would have paid toward alleviating their debt.



Timely articles written by the Editors at DRC