African Americans Have Much Of The Country's Debt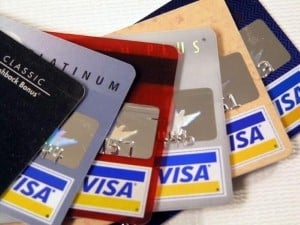 There looks to be a large rift in credit card debt between minorities and whites, with African Americans holding onto a large chunk of the debt.

A 2004 study by Jing Jian Xiao, a professor at the University of Rhode Island who specializes in consumer finance found that 15 percent of African Americans pay more than 20 percent in interest rates, according to The Atlanta Post.

Xiao also discovered that 7 percent of whites that own credit cards pay more than 20 percent, which hugely disproportionate.

Andrea Freeman, author of Credit Card Ills, a study examining credit card company practices regarding minorities, said credit card companies look to target those that are financially struggling because they will be on the books for the longest; giving the companies the most money over time, according to the news source.

Credit cards are used by many people who are in a tough financial situation and are just trying to make ends meet, which puts them in very undesirable circumstances, and is dangerous to their credit score, as well as their monetary well being, in the long run.



Timely articles written by the Editors at DRC

New government regulations in place for consumers in need of debt relief for credit cards and other unsecured debts.