Consumer Stress On The Rise In February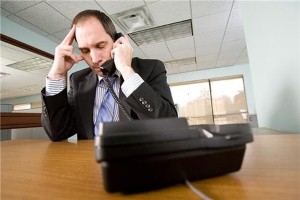 For the third straight month, consumer stress is on the rise, according to the Consumer Reports Index for February.

Among the reasons cited by consumers for this increased stress were continuing troubles with their mortgage payments, credit card bills and outstanding debt.

Overall, the index increased to 59.3 for the month, on a scale from 0 to 100, with a score above 50 indicating stress. This figure was up from 55.4 observed in January and down slightly from the 59.9 observed during February of 2009, according to the report.

The company's Trouble Tracker Index saw increases during this time, as 9.7 percent said they recently missed payments on at least one major bill. In addition, another 3.2 percent said they missed a deadline on their mortgage loan payments. Many others reported struggles with unemployment.

Consumers were also more worried about changes to their credit card terms, as many cited concerns about rising interest rates, penalty fees and credit limits, the CRI indicated.

In recent weeks, many major banks have announced new fees on bank accounts meant to address losses caused by legislation, which may have also contributed to the increased stress levels.




Timely articles written by the Editors at DRC