New Overdraft Rules May Stem Debt For Consumers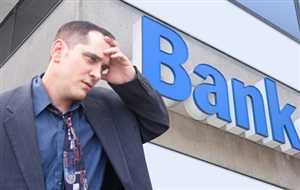 The new rules that went into effect on Sunday, August 15, may allow some Americans who have a habit of overdrawing their bank accounts to curb additional fees. Most banks currently charge up to $39 when a consumer exceeds the balance of their checking account, even if the overdraft amount is a few dollars.

Previously, banks would automatically allow customers who did not have sufficient funds in their account to continue making purchases, rather than declining their transactions. But the new rules imposed by the Federal Reserve will require institutions to give consumers the choice of whether or not to opt in to an overdraft protection program.

The new rules are intended to provide some form of debt relief to consumers who may be low on cash or not realize that other transactions have not gone through yet, making their balance appear higher than it really is. Rather than looking at the overall balance, consumers may benefit from keeping track of their financial transactions, CNN Money suggests.

Account holders who need to make a transaction but do not have the available funds may also consider linking their checking to their savings to avoid having their purchases rejected.



Timely articles written by the Editors at DRC