Credit Card Companies Increase Direct Mail Marketing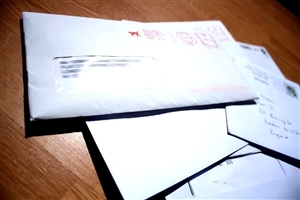 Credit card companies are amping up their direct mail marketing to get more customers.

A Mintel Comperemedia report found U.S. consumers received more than 6 billion pieces of direct mail during the first quarter of 2010. Those sent by credit card companies made up a large percentage. There was a 36 percent increase in the amount of credit card direct mail year-over-year, with the first quarter seeing 1.2 billion pieces, the report said.

During the economic downturn, credit card companies significantly cut back on their direct mail campaigns, Mintel Comperemedia said. Mintel senior vice president Andrew Davidson said that "a seasonal push for ... a more confident credit card industry is fueling this increase in mail. Offers for new credit cards have increased substantially compared to last year as the economy recovers and fewer customers default on their cards."

Many consumers turned to paying for a large amount of their monthly expenses with credit cards during the down economic times. As a result, credit card relief was in high demand because of debt that was unable to be repaid.



Timely articles written by the Editors at DRC