Holiday Reports Suggest Consumers Still Suffering From Credit Debt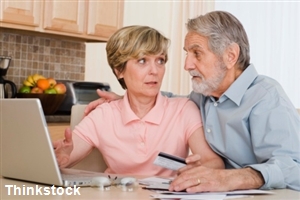 Consumers flocked to retail outlets and online destinations on Black Friday and Cyber Monday, two of the biggest shopping days of the year, spending more than $45 billion over the holiday weekend.

However, new research analyzing the shopping trends suggest consumers may still be suffering from credit card debt despite the increase in sales.

Only 16.3 percent of Thanksgiving weekend shoppers paid with a credit card, The Indianapolis Star reports. This figure represents a 50 percent year-over-year decrease - the percentage falling sharply from 30.9 percent in 2009.

The totals were also lower than earlier polls indicated, as estimates predicted 27.6 percent of shoppers would use credit cards for purchases, the Star says.

"With a credit card, you make that purchase but then kind of defer the pain until later." Mike Newbold, president of Huntington Bank for Indiana, told the news provider. "With cash, you know you've got a finite amount of money to spend, so you'll avoid those impulse purchases more,"

Experts say the move towards cash is due to both a restriction on consumer access to credit and a voluntary shift in spending habits.



Timely articles written by the Editors at DRC