Moody's Reports Charge Off Rate Fell Again In November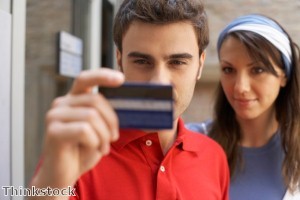 Major credit ratings company Moody's Investors Service, announced last week that the charge off rate for credit cards declined for the fourth consecutive month in November.

Charges offs - credit card debt written off as uncollectable by lenders - fell to 8.58 percent for the month, dropping from 8.79 percent in October.

The rate is 19 percent below its level from one year ago, and down from a peak of 11.5 percent last August. In addition, the number of Americans late 30 days or more on credit card payments also declined from the previous month, hitting their lowest level since December 2007.

Early-stage delinquencies - payments up to 59 days late - fell during this time to 1.14 percent, according to the company's data. Earlier this month Moody's said it expected the performance of credit card loans tied to securities is expected to improve next year.

The company also expects charge offs to continue to decline while credit card asset-backed securities are expected to climb, the news source says.

Both the current data and predictions correspond to recent trends, which find Americans using credit cards less and making more timely debt repayments.



Timely articles written by the Editors at DRC

New government regulations in place for consumers in need of debt relief for credit cards and other unsecured debts.