Fed: Consumer Borrowing Spikes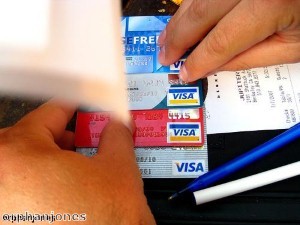 Consumers borrowed more money in June than in any other month for nearly four years, the Federal Reserve announced August 5. The increase of $15.5 billion was much higher than expected and more than $14 billion more than the previous four-year high of $5.08 million in August 2007, the New York Post reported.

In good economies, debt levels typically increase, but more credit card debt is common in difficult times. High unemployment, record gas prices and rare income raises at work has put the average consumer on shoe-string budgets. For the first half of 2011, the economy grew just 0.8 percent, the weakest gain since the end of the recession, the Associated Press reported.

"With consumers still facing serious head winds from a deteriorating housing sector, considerable debt burdens, and high costs for food and energy, the income generated by a job market recovery is absolutely critical," Joshua Shapiro, economist at Maria Fiorini Ramirez Inc., told the Post.

Another recent report showed that while some consumers are relying more on credit cards, others talked of cutting spending for the first time in 20 months, according to the AP. However, some areas showed modest improvement. In July, 117,000 jobs were added, but the news outlet noted that the economy needs twice as many to counteract the unemployment rate.



Timely articles written by the Editors at DRC

New government regulations in place for consumers in need of debt relief for credit cards and other unsecured debts.