Consumers Hit With Auto-upgrades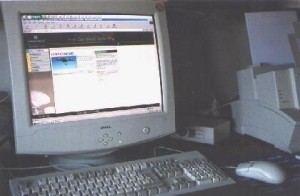 Toward the end of 2010, many consumers swore off credit cards for good as an estimated eight million Americans stopped using their accounts altogether and switched to debit, checks and cash for payments.

However, now some who are still enrolled in rewards programs are finding that companies are automatically enrolling them for debt-inducing upgrades.

JPMorgan Chase recently enrolled many of their United Mileage Plus signature rewards cardholders into an upgraded version of the program, California news provider KGO-TV reports. While this may not be a concern for some, for the many consumers across the country who are suffering from a poor economy, an extra $95 fee may not fit into their budgets.

Chase says it sent many accountholders a notice of the transaction in September and that the annual fee will not be processed until a year from that date, the news source says. In addition, consumers who want to opt out of the program can simply return the card without incurring any additional penalties.

In recent months, lenders have added a variety of fees meant to replace lost revenue from recent legislation. As a result, consumers may want to review their credit card bills to avoid any unwanted charges.



Timely articles written by the Editors at DRC

New government regulations in place for consumers in need of debt relief for credit cards and other unsecured debts.