Credit Cards Could Help Consumers Avoid Extra Valentine's Day Expenses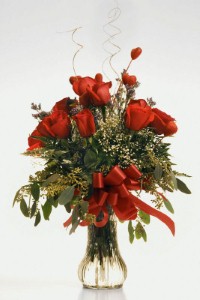 At the end 2010, many consumers moved away from using credit cards for payments so they could sticking tightly to their monthly budgets and make their necessary payments.

However, this Valentine's Day, consumers may be able to save money by using their credit cards for purchases and collecting special cash back rewards.

"This means consumers have many opportunities to capitalize on the current offers and rewards that credit card companies are offering, whether they want to whisk their partner to a private retreat," says Tim Chen, founder of financial news provider NerdWallet.

Issuers like Discover are offering up to 20 percent bonus cash back on flower purchases at select retailers. In addition, Bank of America is giving out extra rewards points to those who shop at Godiva.

According to a recent study by the National Retail Federation, the average American will spend $116 on Valentine's Day gifts and merchandise. But, by using a credit card, and paying it off responsibly, consumers could save money and cut their debt risk while getting the perfect gifts for their loved ones.



Timely articles written by the Editors at DRC