Charge Off Rates Drop As More Consumers Get A Handle On Debt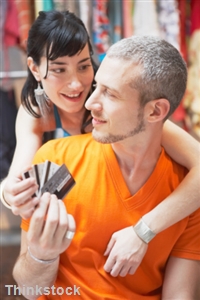 It appears that more Americans are focusing on paying down their credit card balances or relying less on borrowed money, as evidence by the latest report from Standard & Poor's.

New data shows that the charge off rate - the percentage of delinquent credit card debt that banks and lenders have written off as uncollectible - declined nearly 1 percentage point from June to July. The charge off rate fell from 9.7 percent in June to 8.7 percent in July, marking the first time since March 2009 that the rate has fallen below 9 percent.

"Contributing to the declines, in our view, are reduced spending and more saving by consumers, along with the increasing difficulty and expense for borrowers to get and maintain credit," Standard & Poor's analyst Kelly Luo said.

Although many consumers are seeking debt relief to reduce mortgage and student loan payments, the credit card industry has been steadily reporting declines in borrower delinquencies and write-offs. This may indicate that consumers are turning away from credit and relying more on disposable income or savings.




Timely articles written by the Editors at DRC