Banks Increasing Credit To Higher-risk Consumers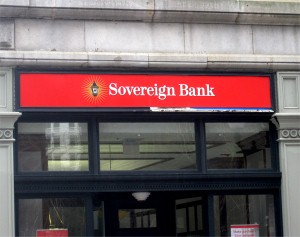 A recent report showed lenders are becoming more confident in extending credit to riskier consumers, which may be a sign that the economy is gaining strength.

Equifax's April National Credit Trends Report listed new credit cards grew by approximately 28 percent. In addition, subprime bankcard credit rose by roughly 66 percent - a possible sign that consumers previously mired in credit card debt could be receiving a second chance from lenders.

"The industry experienced significant credit limit contraction of almost $1 trillion during the Great Recession, driven by aggressive risk management and high levels of inactive account closures," said Michael Koukounas, Equifax's senior vice president for special client services. "With the latest data, we are seeing some loosening of credit overall, particularly among subprime bankcard originations compared to this time last year."

The average credit limit for new bankcards decreased in February, and stands at $4,008 compared to $4,086 the previous February. Additionally, the average limit for new subprime credit cards also experienced a drop, to $977 for February, compared to $1,025 in the same month in 2010.



Timely articles written by the Editors at DRC