Report: Credit Card Interest Rates Stable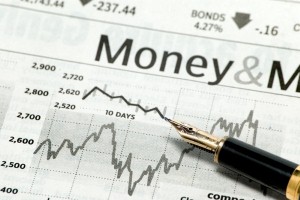 A recent study found credit card fees and interest rates have stabilized after two years of important legislation.

The Credit Card Accountability, Responsibility and Disclosure Act of 2009 helped interest rates stabilize, and they are now between 12.99 to 20.99 percent, according to a report by Pew Health Group. Penalty fees had no changes from 2010 to 2011, as well.

"Whatever increases in advertised interest rates we saw going into 2010 have not continued into 2011," said Nick Bourke, Pew's director of the Safe Credit Cards Project. "The Act created a new equilibrium where interest rates have flattened, penalty charges have declined and a number of practices deemed 'unfair or deceptive' have disappeared. Consumers are enjoying safer, more transparently priced credit cards - and banks and credit unions are able to compete on a more level playing field."

Overlimit penalties now are only attached to 11 percent of credit cards issued by banks, and most major lenders expunged these fees altogether. Late fees are still prevalent, but most do not exceed $25.

This may be good news for those battling credit card debt, as the penalties for missing payments are less severe. Many cardholders that accrue financial issues have a great deal of difficulty paying off large interest payments, making it more difficult to harness their problem.



Timely articles written by the Editors at DRC

New government regulations in place for consumers in need of debt relief for credit cards and other unsecured debts.