Better Credit Card Results Seen In May, Report Shows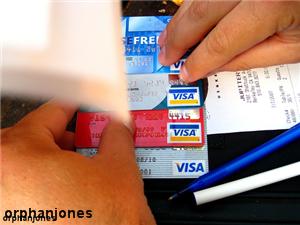 Despite economic instability and growing bankruptcy rates, a recent report reveals that credit card trends may be improving. According to the Federal Reserve Board, revolving credit dropped at an annual rate of 10.5 percent in May, signaling that Americans may be getting a handle on their credit card debt.

Revolving credit mainly involves open-ended lines of credit, such as credit cards. The decline of 11.8 percent in April to May's figure could indicate a positive debt management trend, but it could also signify that issuers are being forced to charge off more bad debt they are unable to collect.

However, a separate report released by the American Bankers Association reveals that credit card delinquencies declined half a basis point to 3.88 percent in the first quarter, marking its lowest level in eight years.

"It's far from a perfect score, but we are moving in the right direction, and that's a hopeful sign," ABA chief economist James Chessen said.

Consumers seeking debt relief from credit cards should seek out consumer credit counseling as an option to analyze finances and establish a repayment plan.




Timely articles written by the Editors at DRC

New government regulations in place for consumers in need of debt relief for credit cards and other unsecured debts.