New Commerce Department Report Indicates Stagnant Economy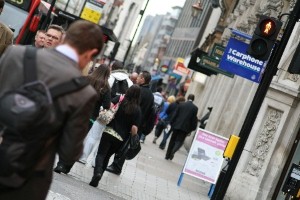 Consumer spending dipped in June for the first time in nearly two years and incomes experienced meager growth, according to new numbers reported August 2 by the Commerce Department's Bureau of Economic Analysis. Incomes increased by just .01 percent, and consumer spending decreased by 0.2 percent, but after an adjustment for inflation, it remained unchanged, Reuters reported.

A previous study released by the Commerce Department on July 29 showed that the economy grew just 1 percent in the first half of 2011, causing economists to recalculate third-quarter growth estimates to 2.5 percent, down from 3 percent, the news source added.

However, some trends point to a sunnier economic forecast, experts noted. Auto sales are expected to increase after a sluggish period following the March hurricane in Japan, and inflation is dipping as gas prices decline, Reuters reports. And in July, borrowing by small businesses in the United States jumped to its highest level in three years.

Senate's approval to raise the nation's debt ceiling also may ease some concerns about the economy's future. "With an agreement to raise the debt ceiling and avoid default in place, business and consumer confidence is more likely to strengthen, raising the outlook for greater economic growth and job creation in the third quarter," Mark Doms, U.S. Commerce Department chief economist, said in a statement.



Timely articles written by the Editors at DRC

New government regulations in place for consumers in need of debt relief for credit cards and other unsecured debts.