Consumers Benefit From The CARD Act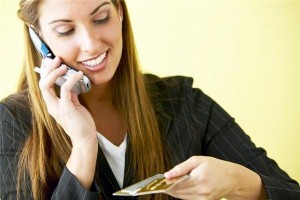 The Credit Card Accountability, Responsibility and Disclosure Act of 2009 has had a positive effect on card users, as it has made terms clearer, capped penalty fees and revamped interest rates.

The CARD Act has made it easier for those who use credit cards know exactly how much their bills will cost them if they prefer to make minimum payments. Bills now tell users how much they would owe if they continue to pay the minimum, giving card users a better idea of how the system operates.

Late fees are also capped, making it harder for companies to put delinquent card users in untenable situations, such as deep credit card debt. Though this has occurred, a spiking of other fees by credit card companies has not.

"I think high competition among the issuers has restricted the cost add-ons to be passed to the consumer entirely," said Anuj Shahani, a director at global market research company, Synovate, according to The Detroit News.

Interest rates have risen since the CARD Act was initiated, but there has been a noticeable narrowing of the actual interest rate one has to pay and the rate that the companies tell consumers they have to pay, which has been a positive step in the credit process.



Timely articles written by the Editors at DRC