Parents Have A Heart-to-heart Talk With College-bound Students About Credit Cards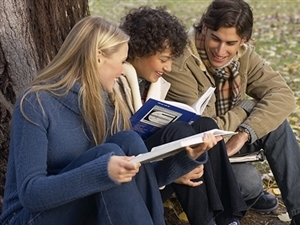 The new rules imposed by the Credit Card Accountability, Responsibility and Disclosure Act that went into effect on August 22 are aimed at shielding young adults from abusive lending practices. But parents at Francis Marion University in South Carolina are not relying on the legislation to protect their children from debt.

According to South Carolina news station WMBF, parents are speaking candidly with their children about credit card management, debt and the implications it may have on their future. Some parents have told the station they will only allow their children to leave home with a debit card until they can prove they are financially responsible and manage money well.

Others are relying on the university's ban that bars credit card lenders from campus and its "Financially Fit Club" program, which educates students on smart money habits.

Millions of Americans are seeking debt relief services through credit counseling and government programs as a result of credit card debt. Despite the Credit CARD Act, many students coming out of college now carry large amounts of both credit card and student loan debt, making it more difficult for them to secure financing in the future.





Timely articles written by the Editors at DRC

New government regulations in place for consumers in need of debt relief for credit cards and other unsecured debts.