ABA Report: Credit Card Delinquencies Down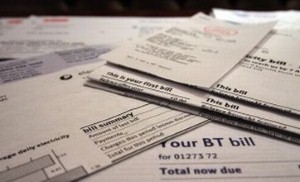 Credit card delinquencies for accounts issued by banks are down to their lowest point in nearly a decade.

The fourth quarter of 2010 saw the delinquency rate drop to 3.28 percent, from the previous period's 3.64 percent, a report from the American Bankers Association said. This is the lowest the numbers have been since 2001.

Delinquency rates are also below the 15-year average, which is 3.92 percent. Credit card debt is considered delinquent when a payment is not made for more than 30 days.

"Household wealth is up, hiring is up and unemployment is down," said James Chessen, the chief economist for ABA. "When people have jobs, they can spend more and pay their bills on time."

The ABA also released information on overall delinquencies, which include not only bank-issued cards, but also home equity credit, auto loans, as well as other types of lending. The overall rate stood at 2.68 percent, an improvement from 3.01 percent the previous quarter. In the fourth quarter of 2009, the rate was at 3.19 percent.



Timely articles written by the Editors at DRC

New government regulations in place for consumers in need of debt relief for credit cards and other unsecured debts.