Credit Card Companies Threatening Small Banks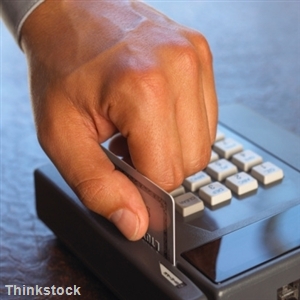 Senator Dick Durbin introduced a credit card interchange fee amendment to the financial reform bill, and now he believes the credit card are threatening small banks with other fees.

In an effort to rally the support of small card issuers, larger credit card companies are threatening to raise the interchange, or swipe, rate for them if they don't oppose the credit card amendment, the senator's office said. In a letter to Visa and MasterCard, Durbin wrote, "it appears that in an effort to frighten small banks and credit unions into opposing the amendment, your companies are threatening to make changes to your small bank interchange fee rates and to your network operating rules. The simple fact is that small banks would not be harmed or punished under the amendment unless your companies decide to harm or punish them."

Credit card companies also claim that if the amendment becomes law, consumers will suffer because they will have to pay higher fees and interest rates in order for the money lost from interchange fees to be accounted for. Americans are already struggling with high credit card bills and are seeking debt relief. Added fees from credit card companies may only make their financial problems worse.



Timely articles written by the Editors at DRC

New government regulations in place for consumers in need of debt relief for credit cards and other unsecured debts.