Consumers Reduce Debt From 2008 Highs, Report Says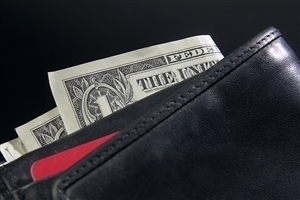 A new report indicates current consumer spending and borrowing production habits have led to a debt reduction larger than in any previous post-war recession.

Consumers reduced debts in the third quarter of 2010, cutting their outstanding mortgage payments and household credit card debts.

Overall, Americans reduced revolving credit debt from a $2.4 trillion high in 2008 by more than $150 billion as of this quarter, according to research by Northern Trust. During this same period, homeowners reduced the amount owed on mortgages by nearly half a trillion dollars - down from a peak of $10.6 trillion two years ago.

By comparison, consumers have reduced their debt totals more this year than they did during the recessions the early 1980s and 1990s, the report said. The overall decline was also buoyed by a reduction in private sector debt, which fell from 177.8 percent of the gross domestic product in 2009 to 167.9 percent in November.

The Northern Trust report cited the recent reductions in consumer borrowing as reasons for the declining averages in household debts.



Timely articles written by the Editors at DRC

New government regulations in place for consumers in need of debt relief for credit cards and other unsecured debts.