Hardship Resources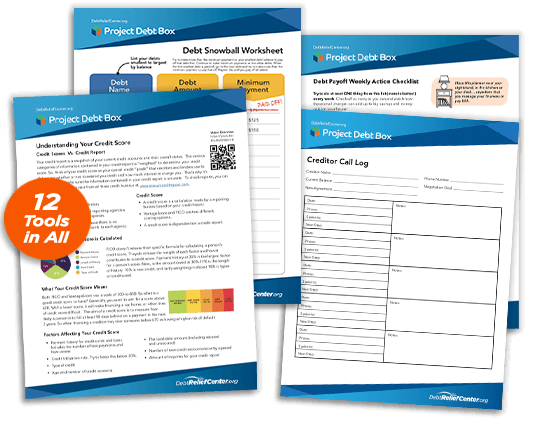 Enjoy life without debt.
Free
tools to help you.
Project Debt Box is a free community resource to help individuals and families break free from the burden of debt. Served over 14 million U.S. residents!
Get the free guide to Credit Help & Debt Relief
"Debt Snowball" Worksheet
"How to" Creditor Call Log
Creating a Life of Financial Freedom
5 Factors That Affect Your Credit Score
...and more + free e-book Goodbye Debt Hello Future!