Need to Pay Off Debt Faster? See How Much You Can Save with Your Free Debt Savings Estimate
Today, if you're like many Americans you may be going through a rough spot financially - as you try to get rid of debt, or pay off debt resulting from high interest, high balance credit cards, unemployment, staggering medical costs, or a personal hardship. For many consumers, credit cards have become a sort of lifeline, helping them purchase daily essentials until things start to look up...or until they realize that they have maxed out their credit cards and are no longer able to make payments, or can just pay minimums each month. There is some good news: If you are in a similar situation where you have been hit hard financially and are unable to pay off your debts, debt consolidation, debt management, or debt settlement may be able to help you get out of debt faster and save money. The fact is, there are a variety of options available to get rid of debt or payoff debt at an accelerated rate. Understanding how to get out of debt faster can, not only help to reduce stress, but also save a substantial amount of money as well
To look at the various ways to get out debt, payoff debts faster, or explore your debt relief options, request a free debt relief analysis and savings estimate - today. It only takes a few minutes online to get started.
Also known as debt consolidation, credit counseling usually involves combining, or "consolidating," all your debts into a single, more structured, and more affordable payment plan. While debt consolidation can be a good solution for many consumers, there are other debt relief options available, including debt settlement, which can significantly reduce the amount of money you owe to creditors. Both debt relief options have become, for many consumers, widely used alternatives to bankruptcy. While bankruptcy can also help clear credit card debts, it also has a more damaging and longer lasting impact to personal credit, so it might be a wise move to carefully review all your debt relief options before proceeding with a drastic option such as bankruptcy.
Advantages of Credit Counseling
Facilitated by credit counselors, debt consolidation typically begins with a personalized consultation (usually by phone) where they review your finances and outstanding obligations. After credit counselors determine how much money you can comfortably allocate to paying off your debts, they typically create a game plan and speak to your creditors asking for more lenient payment terms - such as reduced interest rates or the waiver of late fees or other penalties. Creditors that accept the proposals are then placed into the debt management plan, or DMP.
The goal is, when you have a more lenient and easier-to-manage payment plan, you can, it's hopefully, pay off or reduce your debts sooner than if you only continued to make the minimum payments at higher interest rates. For many consumers, having a simplified and more predictable payment plan is certainly preferable to having multiple, high-interest debts to manage and deal with every month.
Is Debt Settlement for You?
As a form of debt relief, debt settlement is a fundamentally different approach than debt consolidation through credit counseling. Unlike credit counseling where you pay off the entire amount of your debt - just at, it's hoped, lower interest rates - with debt settlement, you can try to negotiate, or "settle," with creditors for substantially less than what you owe. However, your credit score will typically decline because debt settlement involves "falling behind" on your credit card payments so that you can save funds to use to make a settlement or "lump sum" offer. When you skip payments, you are, essentially, defaulting on the terms of your credit card agreements and may face legal action from your creditors. However, in spite of the risks to your credit, debt settlement is still a popular alternative to bankruptcy - which has a more devastating and longer lasting impact on your credit.
Overwhelmed With Debts? You Have Options!
If you are overwhelmed with credit card and unsecured debts, you can breathe a little easier because you have several debt relief options available. Keep in mind that because every individual's debt situation is unique, it is a smart move to compare and contrast all your debt relief choices, and do your due diligence when selecting a company to work with. It may also be a good time to review your spending habits and lifestyle choices, and determine whether there are areas in your life where you can make small changes that can, potentially, add up to big savings later.
The bottom line is, there is help available for you if you want to take the next step in paying your debts off - such as debt consolidation or debt settlement. To see what debt relief can do for you or how much you can save, take a minute to answer a few, simple questions and get a free debt relief analysis along with a savings quote.
Saving thousands of dollars feels really good!
Know your debt relief options.
People helping people get the debt relief they need.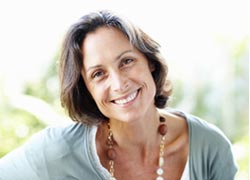 Creditors calling?
When you're falling behind with credit card debts and creditors are calling – it feels great to know that there's a debt program to lower your payments and get you out of debt much faster than you ever imagined.

Who we're helping right now...

$30,000

debt relief savings estimate

– Lafayette, IN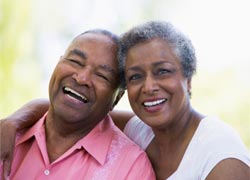 Unexpected bills
Credit card debts and unexpected medical bills can put you in a real bind. Fortunately, debt relief plans can reduce interest rates, lower monthly payments, and help you get out of debt faster.

Who we're helping right now...

$30,000

debt relief savings estimate

– Lafayette, IN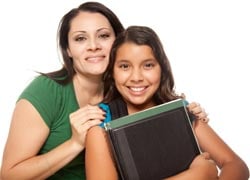 A brighter future
When you work hard to provide a bright future for your children, you don't want high interest credit card debts to get in the way. You need a proven path to become debt free as quickly as possible.

Who we're helping right now...

$10,000

debt relief savings estimate

– Lexington, NC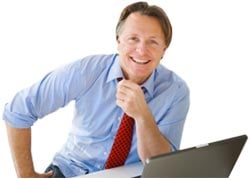 Debts piling up
When you own your own business, it's easy for credit card debts to become a problem – bills piling up, creditors calling, and you need a way out. The good news is, debt relief can help you save money each month and take control of credit card debts.

Who we're helping right now...

$90,000

debt relief savings estimate

– Long Beach, CA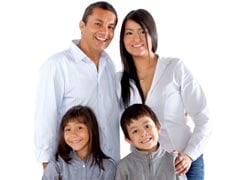 Supporting a family
Credit card debts can add up quickly, especially when families run into unexpected expenses like medical bills, or loss of a job. The good news is there are credit card debt hardship programs that can help you.

Who we're helping right now...

$35,000

debt relief savings estimate

– Saginaw, MI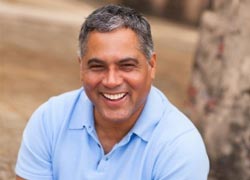 Financial hardships
When you go through tough times and credit card debt start closing in on you – it feels good to know there are debt hardship assistance programs to help you get back on track.

Who we're helping right now...

$20,000

debt relief savings estimate

– Tallahassee, FL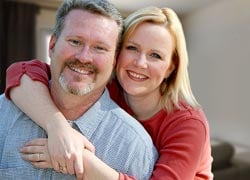 Retire debt free
When you're planning for retirement, paying monthly credit card minimums will get in the way of your dreams. The good news is, credit card companies may be willing to reduce your interest rates, waive late fees or even settle debts for much less than you owe.

Who we're helping right now...

$50,000

debt relief savings estimate

– Pinon, AZ